Counselling Psychotherapy London
Experienced therapist based in Kings Cross/Camden Town NW1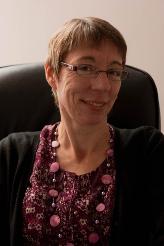 Hello, my name is Helen Hayes. Thank you for visiting my website.
Looking for a counsellor or psychotherapist can be daunting. I hope this website will help you in your search. Please contact me if you have further questions.
People often turn to counselling or psychotherapy when they feel stuck in life, confused or distressed. Whether you feel overwhelmed by the demands of your present life, troubled by painful past experiences, or unsure of your future direction, it is often helpful to talk through your concerns in confidence with someone outside your usual circle of friends or family.
I am a BACP Registered & Senior Accredited Counsellor and UKCP Registered Psychotherapist, working in Camden near Kings Cross, London NW1. I have experience of working with people with a wide range of difficulties, including depression, anxiety, relationship problems, sexual issues, abuse, domestic violence, bereavement & loss, identity issues, low self-esteem, work problems, stress, trauma.
I aim to provide a safe space where you can explore your concerns without judgement, express and understand your feelings and thoughts, and gain clarity on what matters to you.